BenefitsApp Introduces Mobile-First Identity.
We are excited to announce that BenefitsApp registration and login is about to get a whole lot easier!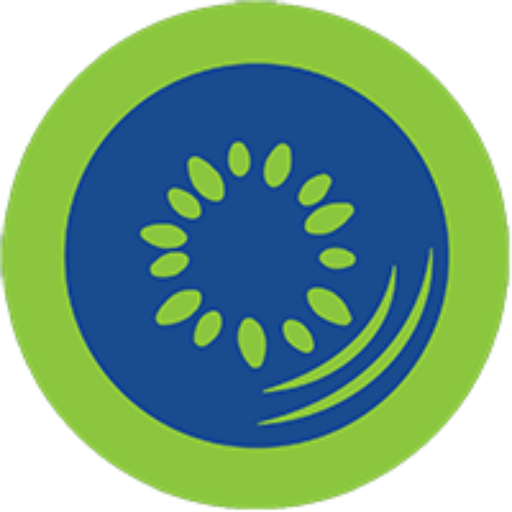 In today's world, entire markets and demographics not only prefer mobile interactions, they use mobile devices exclusively. BenefitsApp feels strongly that connecting to an employee's mobile world is critical and for that reason is exclusively for mobile users.
BenefitsApp is designed for mobile, and the mobile relationship starts with the user login experience. It's okay, but it's about to get much better!
When we say login experience, we're referring to all aspects of identity verification and authentication: from registration, to log in, to handling identity verification and logging out.
To date, we've asked users to register with an Organization Code and Member ID; their email address as their username, a chosen password and a mobile number to authenticate themselves. It's not arduous, but it's a lot of information, and not all users have a work email address. Some under-served populations don't even have or use a personal email address. This led us to the opinion that our process became a benefits equity issue and that made us even more interested in developing a better process!
For HIPAA-compliance BenefitsApp shifted from a persistent login where users remained logged in from session to session, day to day, to requiring a user login to BenefitsApp each time the user wished to see their benefits.
We did it for HIPAA compliance, but what a pain! Most of our tech support calls are related to password issues. Research says that over 75% of users abandon an app if they cannot remember their password. Or can't get the login right after a few attempts.
The BenefitsApp team analyzed its user login experience, and considered other leading app's systems as well. We endeavored to streamline our process to make it easier for users.  The result is a new mobile-first identity management experience that is very exciting.
Announcing BenefitsApp Mobile-first Identity where:
Employees don't need an email address to register.

Employees don't need to remember or enter a password.

User security is better than ever! 
So what does a mobile-first login page look like?
By May 2022, BenefitsApp will release its Mobile-first Identity Management Experience where users can register with just their mobile number, and login with their mobile number and receive an instantly generated code to validate their access. 
For those aware of "two-factor authentication" as a security model, we are going from two-factor authentication that happens only when you register for BenefitsApp (the old model) to two-factor authentication each time you login. It's highly secure and effortless for users – meaning happier users, greater security and less tech support.
What does this mean for your BenefitsApp users? It will be very natural. They won't have to create or remember passwords to access BenefitsApp. Existing users will simpy login with their mobile number. New user registration will be faster and easier, and logging in will be simplified.
The new registration process will be:
Enter your Name, Company Code and Member ID and language preference.

Enter your mobile number and hit "text validation code to mobile"

BenefitsApp sends the user a unique verification code to their mobile phone.

Users enter the verification code on the BenefitsApp Verification page.

BenefitsApp validates that the code and the user is registered for BenefitsApp!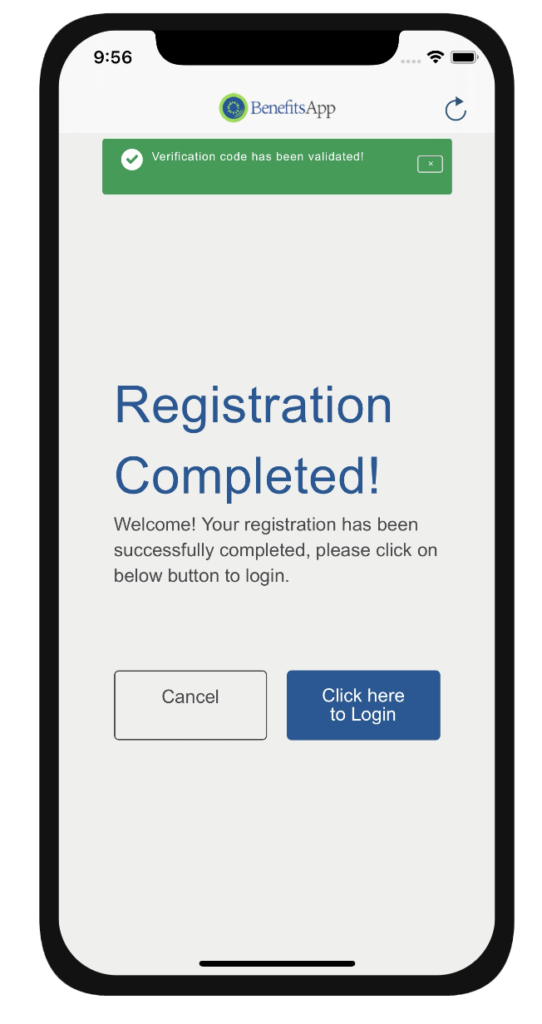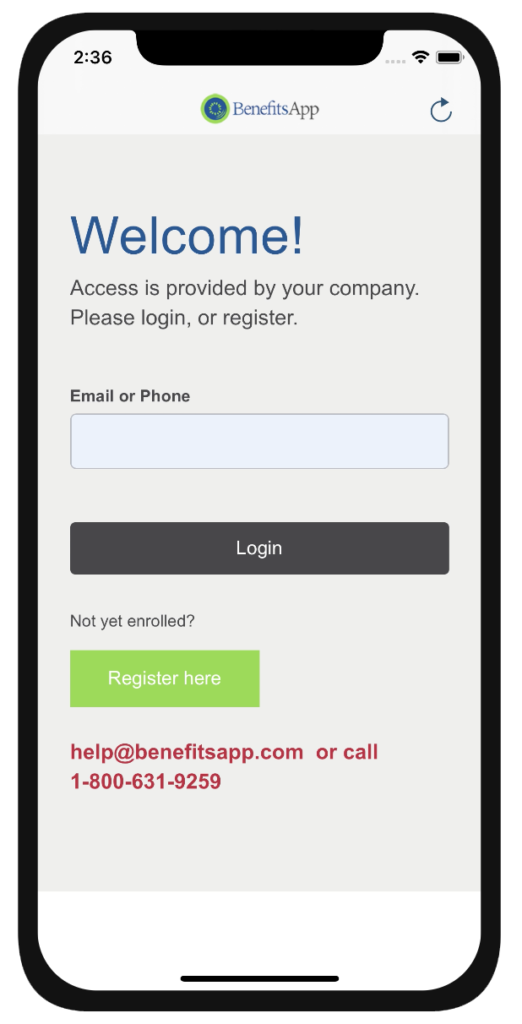 The new process for logging in will be:
BenefitsApp login page asks a user for their mobile phone number or email address.

Users enter their mobile phone number or email address and hits the login button.

BenefitsApp sends the user a unique verification code to their mobile phone.

Users enter the verification code on the BenefitsApp Verify page.

BenefitsApp validates that the code and the user is logged in to BenefitsApp!
All this is accomplished instantaneously. The login experience is so simple for BenefitsApp users that it can literally be done on the run, making it easier to access benefits with fewer users seeking support.
In some cases, where a valid mobile number is not available, the user will have the option to enter their email address and password like they always have.
BenefitsApp Mobile-First Identity simplifies the login experience for your users. BenefitsApp will be releasing this new feature by May, 2022.
Learn More About
Mobile-First Identity.
Contact the BenefitsApp Team for more information!